delivering nutritious, freshly cooked meals directly to the homes of Ebola orphans and their foster families - every Sunday
Sponsor a family by making a donation
lunch is delivered once a week every sunday
receive live updates and pictures via email everytime food is delivered
Weekly cost to feed an average family of 5 is:
£12.50
Monthly cost to feed an average family of 5 is:
£50.00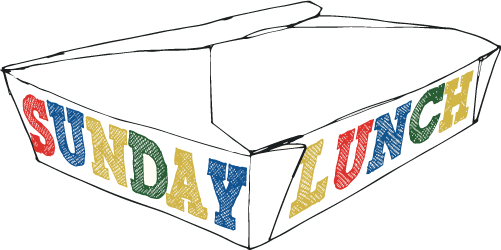 "I commend the work of Lunchboxgift in their work to provide meals, not only to patients suffering from Ebola but also to those healthcare workers selflessly caring for them."
UK's Cabinet Minister & Secretary of State for International Development,
Rt. Hon Justine Greening.
01. Tens of thousands of meals served in the past three months....
LunchBoxGift has been serving nutritious, home cooked meals to patients and staff at Ebola treatment centres in Western Sierra Leone including the country's largest Ebola hospital in Hastings.
02. Now providing delicious meals to...
Young children who have been tragically orphaned by Ebola in Sierra Leone. Our SUNDAY LUNCH initiative delivers a nutritious, freshly cooked meal directly to the homes of Ebola orphans and their foster families.
We work alongside reputable child protection agencies who provide grants and psychosocial supprt to these courageous families and caregivers, who themselves are often underpriviledged and in need of sustained support.
03. Live Updates/SnapAlerts...
Our technology partners JOURNEY APPS, have developed an enterprise mobile app that will provide up-to-the-minute tracking of all deliveries and send you live photo alerts every time food is delivered to the family you support.
We want to be as transparent as possible by showing you exactly how your generous contribution is making a difference and impacting the lives of some of the worst victims of the Ebola crisis.
You can either make a regular monthly donation or alternatively a one-off donation (for as little or as much as you like) using one of the options below. just click on an icon to start donating. Thank you!
ONE-OFF DONATION
VIA TEXT
TO: 70070
WRITE: ONME14
AMOUNT:
any amount you like